You are here
Verus Research DynaTheater
Tickets for the DynaTheater are only available for purchase at the museum currently.
Film Schedule for the Verus Research DynaTheater

| | |
| --- | --- |
| 10am | Animal Kingdom 3D |
| 11am | Secrets of the Sea 3D |
| 12pm | Dinosaurs of Antarctica3D |
| 1pm | Animal Kingdom 3D |
| 2pm | Secrets of the Sea 3D |
| 3pm | Dinosaurs of Antarctica 3D |
| 4pm | Animal Kingdom 3D |
*Verus Research DynaTheater Shows start on the hour.  Please arrive 5 min early. 
---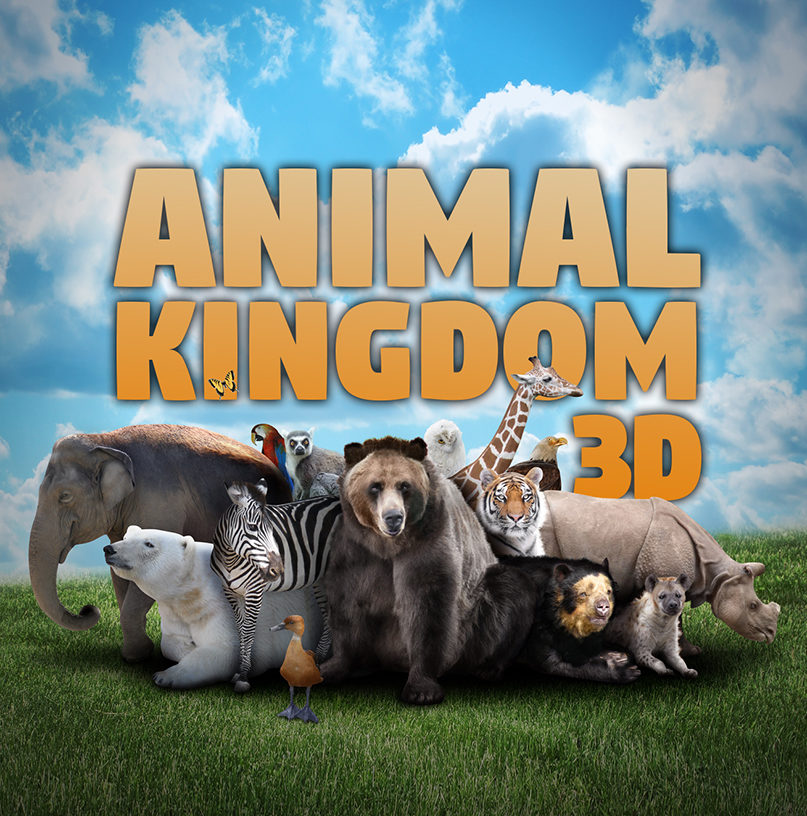 Animal Kingdom
Animal Kingdom (3D) is a stunning exploration of what makes our natural world spectacular. An educational journey from A-Z, the film introduces audiences to animals from all over the world; and explores how we can help protect them. Across frozen snowy forests, under the scorching African Sun, and into the ocean's darkest depths, the film explores why animals are the way they are and answer the simple but essential questions that form the basis of our knowledge about the Animal Kingdom.
Showtimes: 10 a.m. | 1 p.m.  | 4 p.m. 
---
Secrets of the Sea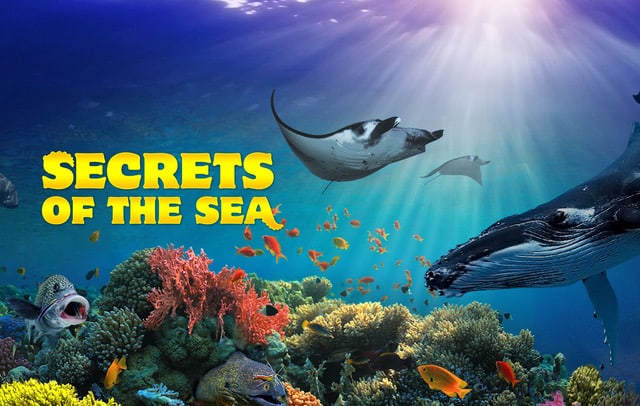 Prepare to meet some of the ocean's strangest and most spectacular creatures. Secrets of the Sea takes you face-to-face with an astonishing array of marine critters and shows the fascinating ways they interact with each other and their environment. Dive in and experience this extraordinary underwater world!
Showtimes: 11 a.m. | 2 p.m. 
---
Welcome to the lost prehistoric world of Gondwana.
From the Permian through the Jurassic, journey to the south polar landscapes of Antarctica hundreds of millions of years ago. Roam the primitive forests and thick swamps with bizarre dinosaurs and colossal amphibians. Enter a surreal world of bug-eyed giants and egg-laying mammals—where survival means enduring the sunless, six-month polar winter surrounded by meat-eaters with night vision. Join intrepid Antarctic scientists on a quest to understand the ice continent's profound transformation—and to predict the future as humans drive dramatic change. Welcome to the lost prehistoric world of Gondwana. Welcome to Antarctica.
---
Films come to life on a five-story giant screen complete with digital surround sound.
Digital 3D is Here!
With partners D3D Cinema, Barco, and Dolby, the enhanced large-format DynaTheater now features the world's first 2D/3D digital 4K dual projection system. The system features two new projectors, new digital surround sound, and a new five story white screen. With optimum viewing throughout the renovated theater, there isn't a bad seat in the house!
Presenting Sponsor:
data-href="http://www.nmnaturalhistory.org/node/102" data-layout="standard" data-action="like" data-show-faces="true">